| | |
| --- | --- |
| Import & Domestic Service & Repair | Tune-ups & Oil Changes |
| Factory Scheduled Service - 30K, 60K, 90K | Tires - Mounting, Balancing & Flat Repair |
| Complete Engine Performance Check | Engine Diagnosis & Repair |
| Transmission Service & Repair | Clutch Replacement |
| Computerized Diagnostics | Onboard Computer Diagnostics |
| Air Conditioning Service & Repair | Electrical System Diagnosis & Repair |
| Brake System Service & Repair | Suspension Inspection & Repair |
| Cooling System Service & Repair | Fuel Injection Service |
| Pre-Purchase Inspections | Maintenance Inspections |
| Safety Inspections | Muffler Service & Repair |
| State Inspection | Emission Service & Repair |
| Alignment & Suspension | Power Window & Door Lock Repairs |
| CV Axle & Boot Replacement | Battery & Charging System Diagnostics |
| Rear Axle/Differential Repair | Shocks and Struts |
Sayen's Full Service Oil Change and Lube
Sayen's oil change service is open during our regular business hours. We offer the finest oils and fluids to ensure that your vehicle has the best protection, year round. We also do light maintenance on cars and trucks, including transmission flushes, belt changes, coolant flushes, and an optional 21 point inspection to ensure that your wheels keep on turning!



Ziebart Protection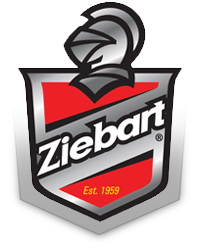 Ziebart Undercoating
Tough coating protects, prevents rust
Applied to all visible underbody surfaces
Seals out water, salt, resists abrasion
Gives underside a well-maintained look
Ziebart Rust Protection
Rust preventive coating for new cars-trucks.
Special treatment for used vehicles too.
Underbody sealants resist abrasion & rust.
Upperbody sealants penetrate seams and joints,
prevent sheet metal rusting.
Annual maintenance & respray program.
Limited national full-repair warranty.
Underbody Sound Barrier
Thick coating cuts noise, protects metal
Four times thicker than Undercoating
Absorbs impact; dampens vibration
Abrasion and corrosion resistant
Renu-A-Shine™ exterior renewal

Makes your exterior look as close to new as possible.

Plan to keep your vehicle three to six months? Get Renu-A-Shine. We start by hand washing the exterior to completely remove all residue, then we machine-polish the paint to maximum luster and shine. After cleaning all chrome, trim, wheels and tires, we machine-apply a six-month protective paint coating.

Professional handwash & machine-polish
Apply seasonal protective coating
Clean all wheels, tires, bumpers, grille, trim, window glass
Protect-A-Shine Exterior Protection

After we hand wash the exterior to remove all residue and machine-polish the paint, we apply long-term protection to maintain shine.

Ask for Protect-A-Shine if you plan to keep your vehicle one to three years. Our professionals machine-apply Ziebart Ultra Protector to lock in maximum shine.

Renews and protects the vehicle exterior
Professional handwash & machine-polish
Ziebart Paint Protector locks shine; blocks UV
Dress tires, molding, and vinyl trim
Limited warranty - guaranteed low renewals
Diamond Gloss

Diamond Gloss is the best protection you can get for your car.

It protects against aging weathering and even acid rain and is backed by Ziebart's national warranty. Diamond Gloss is not a wax or silicon polish, but new proprietary technology for automotive finishes that never dulls and never needs waxing. So protect the value of your vehicle by protecting the finish.

Acid Rain
Damaging UV Rays
Salt
Water spotting
Bird droppings
Pollution
Bug splatters
Tree sap
Mud & dirt
* Diamond Gloss™ is an exclusive product of Ziebart International Corporation*

Inner-Clean™ interior renewal
Returns that new-car look, feel and smell to your interior.
If you plan to keep your vehicle three to six months, Inner-Clean is for you. Our professionals thoroughly vacuum and spot-clean all fabrics and carpeting, shampoo and hot-water-extract seats and carpets. Then we clean and condition all vinyl, moldings, trim and leather and meticulously detail the dashboard, instruments and glass.
Power-vacuum, spot-cleaned
Shampoo and hot water extraction
Clean all leather, vinyl, dashboard, trim, mirrors, and window glass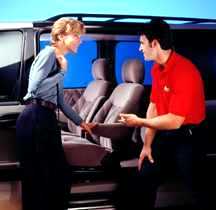 Inner-Guard™ Interior Protection
After we vacuum, spot-clean, shampoo, and hot-water-extract, we apply long-term protection against permanent stains and spills.
Inner-Guard is ideal if you plan to keep your vehicle one to three years. First we condition all vinyl and leather surfaces, then apply Ziebart Fabric Protector to fabric seats and carpet.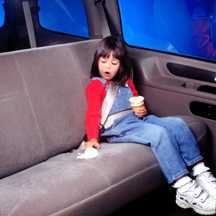 Renews and protects fabrics and interior
Power-Vac, shampoo, hot-water extraction
Apply Ziebart Fabric Protector on all fabric
Clean and condition vinyl and leather
Limited warranty & guaranteed low renewals

Urethane Spray-On Truck Liner
Rhino-Linings™
in many locations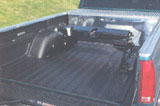 Rhino Lining's polyurethane provides a permanent protective surface for trailers, vans, jeeps, boats and virtually any high-wear area. The sprayed on polyurethane bonds directly to the truck bed to form a permanent watertight/airtight protection against rust and corrosion. Water can't even seep under the lining. Aside from a range of colors to compliment any vehicle, Rhino Lining's are also environmentally friendly, solvent free so it resists petroleum products, fertilizer and most chemicals and won't warp or crack, even under the most rugged conditions. This product outperforms all drop-in liners.
Thick rubbery coating protects truck bed
Direct bond to metal prevents rust
Non-skid surface prevents cargo slide
Factory-look; won't crack, lift, or peel
Window Tint
Sunroofs
Trailer Hitches
Electronics
Rhino-Linings available in the U.S. only.
Rhino-Linings is a trademark of Rhino-Linings Inc.